Slide2Open Shipping Finance 2023

For a 6th continuous year, the Slide2Open Shipping Finance is back on 15Mar23, 09:00 – 19:00, with physical presence at Divani Caravel and will be also transmitted live streaming, engaging more than 600 participants and a rising over the internet of 22.500 participants from 104 countries.

Read more …
MARTECMA – IACS SPARE PARTS
Press Releases
| 12 March 2023
Date: 21 February 2023
To: MARTECMA Council
Cc: IACS Permsec
Dear MARTECMA Council Members,
With reference to your appended communication and attachment, IACS Governing body has concluded its deliberations and offers the following reply.
Read more …
2023 GREEN4SEA Athens Forum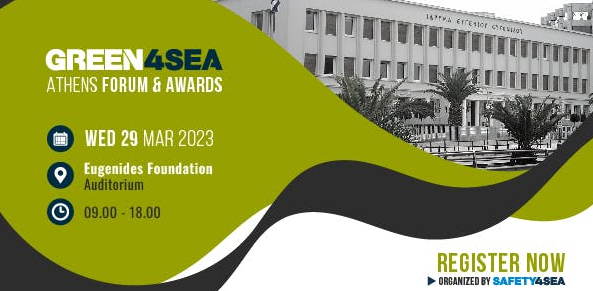 GREEN4SEA Athens Forum is scheduled as a full day event on Wednesday 29Mar23 Eugenides Foundation.
The 2023 GREEN4SEA Athens Forumng global conference focuses on latest developments in green shipping including air emissions, shipping decarbonization,
ship recycling, future fuels and ESG in shipping.
Martecma members are welcome to register on the link below:
https://events.safety4sea.com/2023-green4sea-athens-forum/?utm_source=newsletter&utm_medium=email&utm_campaign=2023+GREEN4SEA+Forum+Announcement
22nd NAVIGATOR 2023 – The Shipping Decision Makers Forum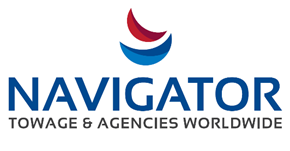 22nd NAVIGATOR 2023 – The Shipping Decision Makers Forum is taking place on 21Mar23, 18:00 – 21:00 in Grand Hayatt in Athens, under the auspices of MarTecMA.
Registration for MarTecMA members is free and MarTecMA members are welcome to engage in a very interesting forum.
Information on the forum at the following link:
https://www.canva.com/design/DAFa0RfxH9I/5OZ5TJ3Xj0zxryTKFxlX3w/edit?utm_content=DAFa0RfxH9I&utm_campaign=designshare&utm_medium=link2&utm_source=sharebutton
2023 GREEN4SEA Athens Forum
Greener Shipping Summit Mar23 is taking place on 16Mar23, 08:30 – 16:00 in Eugenides foundation in Athens, under the auspices of MarTecMA.
The summit will deal with New Technologies and education, registration for MarTecMA members is free and MarTecMA members are welcome to engage in a very interesting summit.
Agenda of the summit is attached.

Read more …
MARTECMA Pita Cutting 11 Jan 2023
Events
| 28 February 2023
On the 11th of January 2023, 19:00-21:00, the Marine Technical Managers Association (MarTecMA) held its first meeting for the 2023 and back-to-back 21:00 had the traditional pita cutting in the excellent venue of the Yacht Club of Greece.
More than 140 people, members, associate members and guests, attended the meeting, which was honoured with the presence of Mrs. Ioanna Prokopiou.
Read more …
Greener Shipping Summit 15 Nov 2022
Events
| 27 February 2023

The 13th Greener Shipping summit organized by Newsfront Naftiliaki, under the auspices of Martecma, was held on 15Nov22 in Eugenides Foundation, Athens.
500 delegates from 230 companies and 16 countries attended the Summit.
Martecma was instrumental to the success of the event. Martecma chairman Panos Kourkountis / Sea Traders chaired the summit, while Martecma members Haris Giantzikis / Arcadia Shipmanagement, Christos Hadjigeorgiou /Almi Marine moderated 2 of the 4 sessions and Antonis Georgantzis / Latsco Marine, Eleftherios Dedes / Polembros Shipping, Fotis Belexis / Star Bulk Carriers Corp, Takis Koutris / Roxana Shipping, Stavros Hatzigrigoris / Zodiac Maritime contributed as speakers and panelists.
David Glass/Naftiliaki opened the summit and keynote speaker was Mr John Platsidakis/Intercargo honorary chairman.
Natassa Vassilaki and Sofia Mpakoula of Naftiliaki attended throughout the event to ensure the smooth progress.
The Summit went someway to assessing the challenges facing the shipping industry as it strives to comply with the goals of becoming even more greener, efficient, safer and environmentally friendly and make the "desirable doable".

Read more …
MarTecMA council elections 10Oct22
Announcements
| 20 October 2022
MarTecMA council elections 10 Oct 22
Elections for the new council were conducted 10Oct22 along with members meeting 2022-041, results were known and distributed after the members meeting 2022-04, 10Oct22.
Council composition:
Kourkountis Panos (Sea Traders) Chairman
Georgantzis Antonis (Latsco) Vice President
Belexis Fotis (Starbulk) Vice President
Koutris Panagiotis (Roxana) Secretary
Spertos Andreas (Maran) Treasurer
Dalmyras Fotis (Andriaki Shipping)
Hatzigrigoris Stavros (General Maritime)
Giantzikis Haris (Arcadia Maritime)
Synefias Miltos (Pleiades Shipping)
Vaporis Nikos (Capital)
Zachariadis Panos (Atlantic Bulk Carrier)
Internal Financial controllers:
As per Martecma Articles of Association, article17 par.8 four (4) 4 internal controllers, three plus one st/by, will be needed to control the Martecma income and expenses.
Results of the election:
Kriezis George (Neptune Lines)
Apostolou Apostolos (Navarone S.A.)
Mountzouris Dimitrios (Hellespont Steamship Corp)
Greener Shipping Summit 2014
Events
| 25 November 2014
Some 440 delegates representing 218 companies from 14 countries spent over eight hours, November 11, debating at the Greener Shipping Summit, held at the Athens Ledra Marriott Hotel, with the focus on ships of the future.
Read more …
NTUA Naval Architects 2013 gratuation ceremony
Martecma chairman Takis Koutris participated in the ceremony and delivered a speech to congratulate the 2013 gratuates of the School of Naval Architecture and Marine Engineering on the occasion.
Read more …
"Mazi gia to Paidi" Awards
Please find below the newsletter of the event and some photos from the delivery of the Martecma Award by Mrs Fragiadou.
Read more …
Greener Shipping Summit, Athens Ledra Marriotte Hotel
Events
| 18 November 2013
Some 260 delegates representing 148 companies from nine countries spent over eight hours, November 12, debating at the GREENER SHIPPING SUMMIT, held at the Athens Ledra Marriott Hotel, how best to use clean shipping technology to meet the retrofitting challenge.
Read more …
Trading in US waters – M/V Hellas Liberty 11 Nov 13
Events
| 18 November 2013
Martecma was invited to attend a seminar on 11Nov13 in Hellas Liberty conference.
Read more …
MAN Diesel & Turbo Hellas PrimeServ Academy Piraeus Inauguration, 27 Jun 13
MAN Diesel & Turbo Hellas Ltd. opened a new PrimeServ Academy in Piraeus to offer a constant and direct knowledge transfer to its customers and the Hellenic Shipping and Marine Community.
Read more …
The Liberty Congress, 20 Jun 13
The Liberty Congress was held 20Jun13 on board SS Hellas Liberty in Piraeus, Hellas.
Read more …
next page →